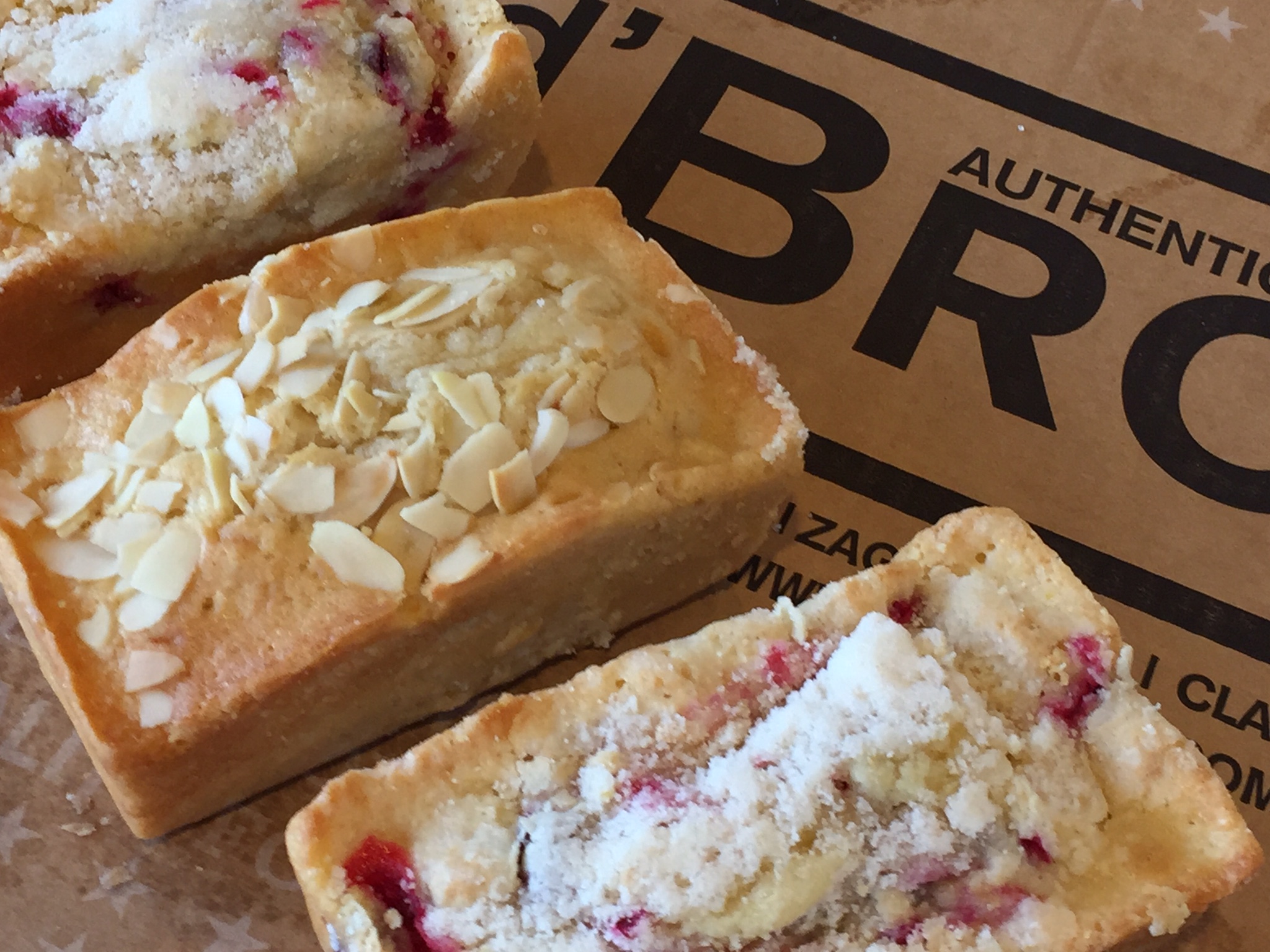 24 Nov

Mini pound cakes available December 1 at all four d'Bronx locations

In-house pastry chef at d'Bronx creates three seasonal, fresh pound cake flavors

KANSAS CITY, Mo. (Nov. 24, 2015)–  d'Bronx will usher in the holiday season with the launch of its seasonal mini pound cakes on Tuesday, Dec. 1 at all four locations. The restaurant's in-house pastry chef has created three seasonal mini pound cake flavors including original, cranberry and almond. The eight ounce pound cakes are baked fresh daily, so availability will vary. Pound cakes will only be offered during the holiday season.

Mini Pound Cakes at d'Bronx

What: Seasonal eight ounce mini pound cakes available at d'Bronx in three flavors: original, cranberry and almond. Baked fresh daily by in-house pastry chef
throughout the holidays.

When: Dec. 1 through Dec. 31

Where: d'Bronx Crown Center, 2450 Grand Blvd #124, Kansas City, MO

d'Bronx Bell St., 3904 Bell St., Kansas City, MO

d'Bronx Overland Park, 7070 W 105th St., Overland Park, KS

d'Bronx Mission, 6846 Johnson Drive, Mission, KS

Price: $4.25 each

About d'Bronx
Celebrating its 25th year of operation in 2015, d'Bronx has become a local favorite in the fast casual restaurant category. Locally owned and operated by Don Foringer, D'Bronx is a "cook driven" concept and serves a full selection of high quality, freshly prepared and authentic cuisine, focusing primarily on New York style pizza and premium deli sandwiches. D'Bronx has four locations includin   g the original on Bell Street, Crown Center, Overland Park and Mission. For more information, visit www.dbronxkc.com or call (816) 531-0550. Learn the latest by liking d'Bronx on Facebook at www.facebook.com/dbronx or following on Twitter or Instagram @dbronxkc.